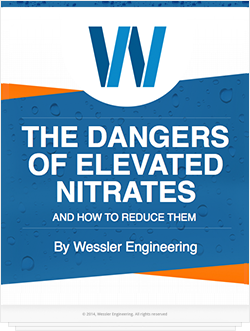 The Environmental Protection Agency (EPA) has set the maximum contaminant level of nitrates in drinking water at 10 mg/L. In some areas – especially near farms – contaminant levels may be higher than the EPA regulation, prompting the local water treatment plant to take action and send a notice to all residents using their water.
In this white paper, you will learn:
What causes nitrates
Some of the public health risks associated with elevated levels
How to protect yourself
Ways to reduce nitrate concentration in existing wells
Ways to treat nitrates in drinking water
Blue-baby syndrome
Best practices for boil order notices & public health warnings


Complete the form to have the whitepaper sent to your inbox. If you do not receive your guide within a few minutes, be sure to check your junk folder.